We are Manufacturer, Supplier, Exporter of Digital Transverse Strength Tester, Transverse Strength Digital, Shell Transverse Attachment, and our set up is situated in Kolhapur, Maharashtra, India.
USE : It is use to determine Transverse Strength of resin coated sand.

SPECIFICATIONS : Suitable For Transverse Strength. Capacity 100 Kg/Cm2. Motorized Loading unloading Mechanism, Load Cell, Digital Transverse Strength Indicator. Suitable for specimen size 1/4X 1" X4"

Dimensions and Weights (Approximate)
Length : 460 mm (18")
Width : 330 mm (13")
Height : 610 mm (24")
Weight : 48 kgs.
---
Attachment For TRANSERSE STRENGTH TESTER DIGITAL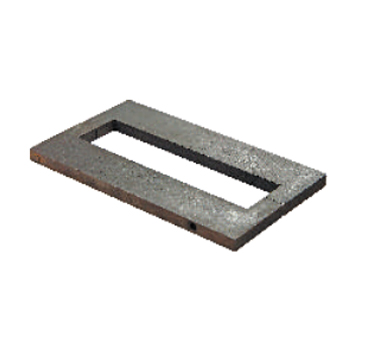 Shell Transverse Attachment